Work Hard, Play Harder
Though our benefits are great, most agree that it is the people that make Cannon one of the Best Places to Work. At Cannon, we value quality of life by providing opportunity for personal growth and a balance between personal and professional life. Not only do we work together, but we also enjoy spending time together outside of work. We work hard. We play hard. We have fun.
Cannon Relief Crew
Coworkers who spend time together outside of work? At Cannon, that's what we do. Count on the Cannon Relief Crew to put together fun events all year long that the entire family will enjoy! Past years' events include golfing, camping, hiking, wine tasting, laser tag, dodgeball, movie nights, and baseball games!
Whether you're right-brained or left-brained, competitive or cooperative, indoor-sy or outdoor-sy, there are events for everyone.
Better Together
A good team is greater than the sum of its parts. At Cannon, we strongly believe in face-to-face relationships, both inside and outside of the office. That's why we are intentional about coming together on a firmwide basis through monthly All Team Meetings, bi-annual Rally and Reviews, and our beloved Annual Bash and Company Picnic.
Cannon Coaster
While we're technically coworkers, 'friends who work together' is a better descriptor. Case in point? The Cannon Coaster.
This annual cycling trip along the California Coast has forged bonds that go far beyond the bounds of the office. Collectively, we've ridden the entire coast of California!
Loose Cannons
All work and no play makes Jack a dull boy; Jill too. While we work hard, we play hard too. Don't get us wrong, we're not all athletes. That's not what Loose Cannons is about. It's about doing things together, as a team, that we might not try on our own. Year after year we go beyond where we thought we could, stretching our minds and bodies (and hamstrings) with extreme challenges.
You're probably asking yourself, "Can I be a Loose Cannon?" That depends. What's your capacity for challenge and excitement?
Want to climb the cable at Half Dome? Ever think of enduring 24 hours of extreme terrain and 128-degree heat in the Mojave Desert? How about coming along on a quick 200+ ride from Santa Monica to San Luis Obispo?
Just ask yourself: Do you want to just have a job or do you want to accomplish great feats, bigger than anything you could have imagined doing on your own. That's what Loose Cannons is all about.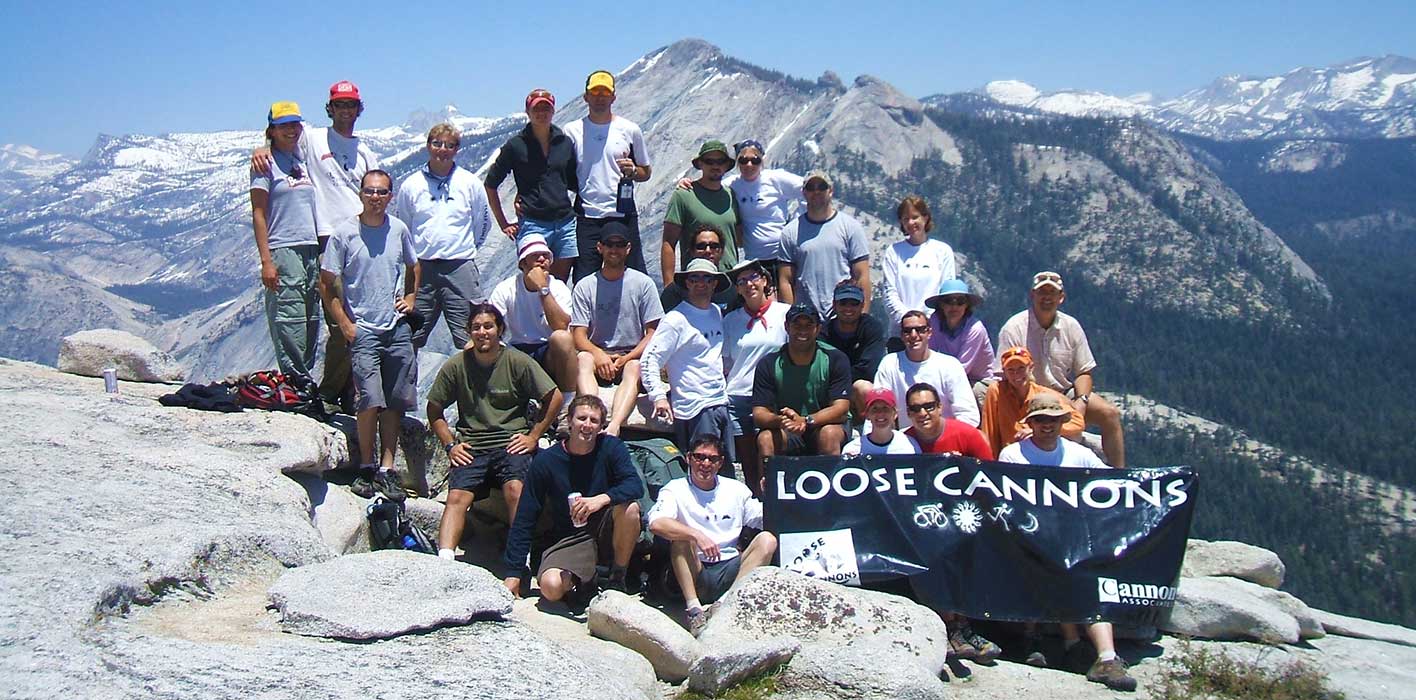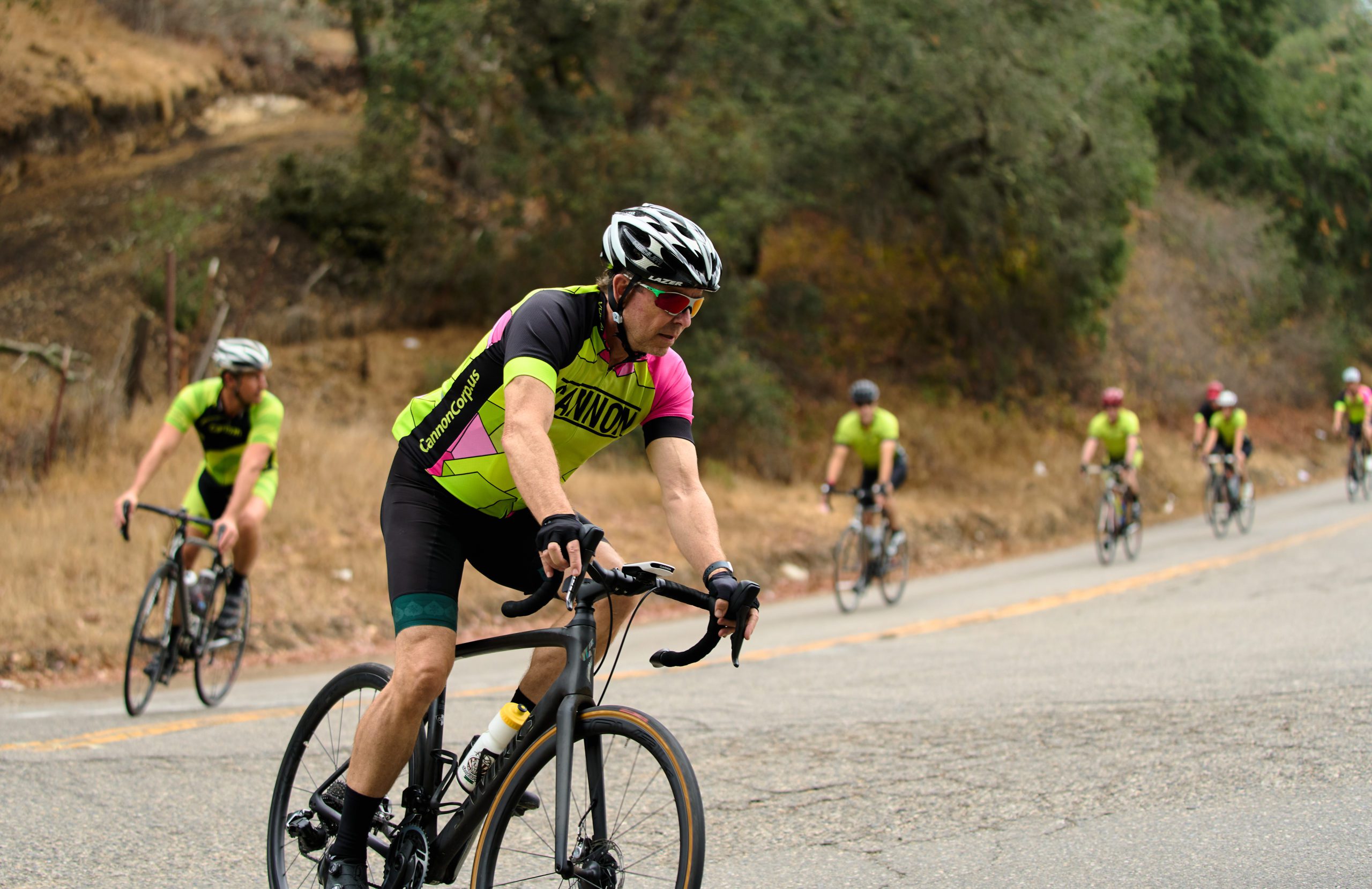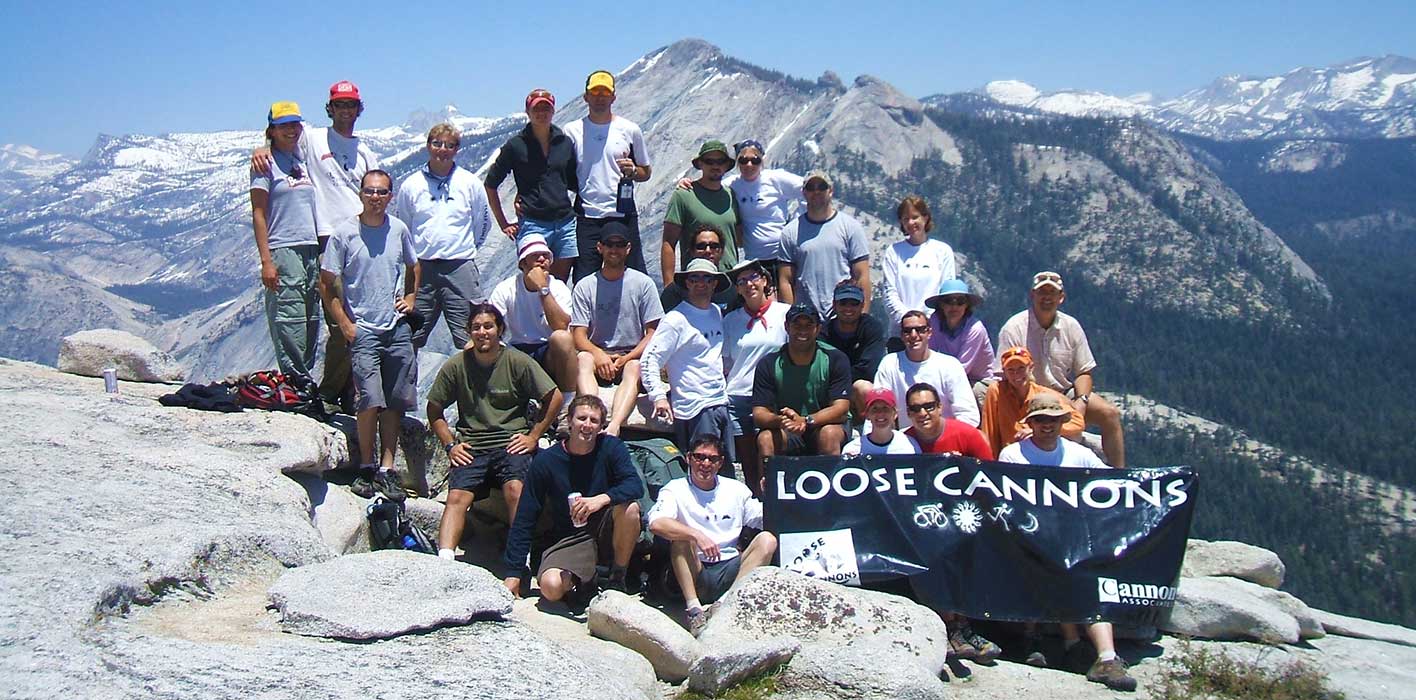 When I started with Cannon, I was still very green. While working here, I have become a great designer because I was given the opportunity and have been surrounded by people who are natural teachers.
Work With Us
Do you thrive on meeting challenges through teamwork and dedication? Do you believe your work should have a positive impact on the world around you?
If you answered yes to these questions, we'd love to hear from you!